Ann Evans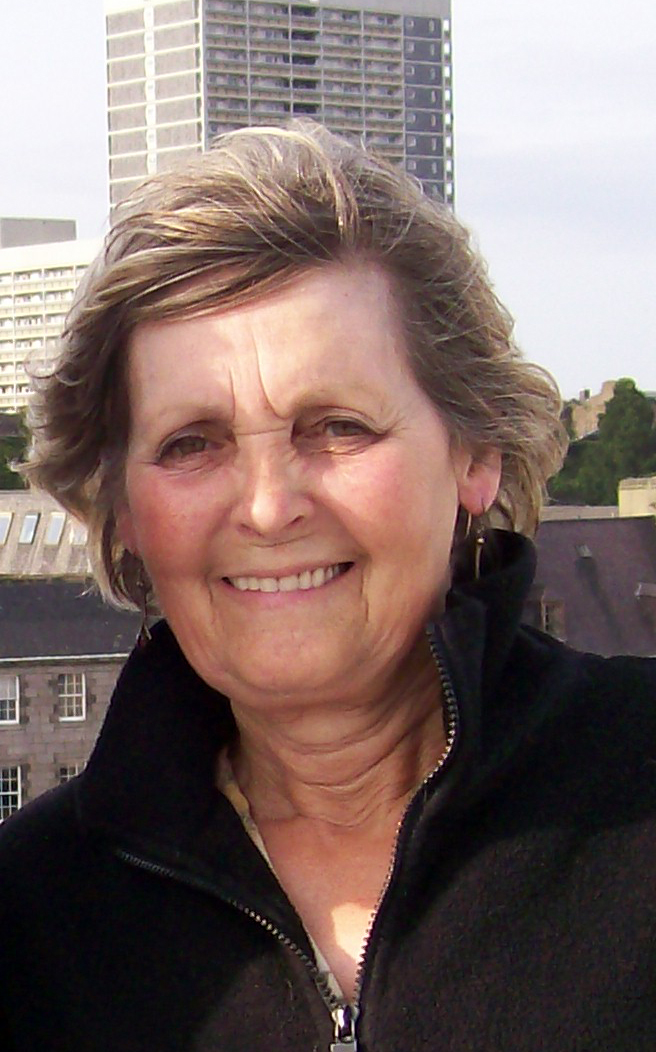 Our Ann, Our Inspiration, Our Mentor and our Friend.
(There is an article in OUR DOGS about Ann,
its written by 'Chris Window' and it's well worth a read,
click this link to read it.)
Ann died on March 9th 2018 due to complications of a recent illness.
We miss her dreadfully.
Her Funeral was at Shrewsbury Crematorium on April 11th at 11:30 following that of her Mum Iris
who passed away a few days before Ann.
The reception afterward, in the Queens Head, Oswestry - was well attended and John extends his heart felt thanks to all.
-=*=-
Rottweilers In Need The beginning.
Starting off small some thirteen years ago, Ann together with Sue Lunt, established 'Rottweilers InNeed' (RIN)
with the aim of finding homes for
unwanted and uncared for Rottweilers.

The motivation behind the idea was their understanding of the intelligence of the breed, and that in a 'seven day' kennel or pound,
the potential couldn't be assessed since it was very unlikely to get a Rottweiler to develop mutual trust in such a short timeframe.
Many good dogs were being lost to this 'seven day' policy in such short stay establishments.

RIN now helps Rottweilers on a country wide basis. We always take Rottweilers that we have assessed as being suitable
or that we can rehabilitate ready for rehoming. To do this is dependant - as are most things - on money.
Ann, as a fund raiser was supreme, gathering around her other folk who volunteered their time and effort to the same purpose and principle.

RIN's policy of assessment means that we can find the right home for the right dog.
It is counterproductive and wasteful for us to take on dogs with a chronic illness or cannot be rehabilitated. Having said that,
we have never - and will never - put a dog to sleep simply because we couldn't find it's 'Forever Home'.
We will care for any dog we take on for the rest of its natural life and in the best possible way available to us.

Hence our long term policy, where a dog will be homed with either a foster carer, or at what Ann used to call, 'The Shropshire Country Club',
which of course was her own home that she shared with John, Ann's husband, who has been a very supportive, patient man....
Ann was a firm believer in Homoeopathy and natural (raw diet) feeding. She managed to persuade suppliers like Landywood and Nutriment
to help with the food. RIN also has the services of a Homoeopathic vet to call on.

We obviously want to continue Ann's work, Ann's way. Donating to her memory will help us to do just that.
Ann wouldn't want anything to get in the way of the security or the wellbeing of the Rottweilers in our care - present and future.

Anything you give in her memory will be used for just that - Caring for Rottweilers the RIN way.
We are a close company of volunteers and no one has suggested doing anything but to.......

CARRY ON IN ANN'S NAME AND MEMORY!

To help, please press this donate button and add to our fund
Simply type 'for Ann', or even just 'Ann'
A long standing benevolent and regular contributor to RIN's funds will generously MATCH any
and all donations 'for Ann' up to £7000, donated before Ann's next Birthday - 19th August 2018.
Thank you
From The RIN Team
For more information on the process of adoption then please
click here
.