Kye & Jolly
We Should really want to home these two guys together

Kye & Jolly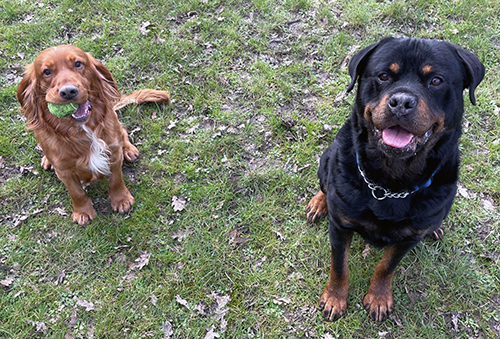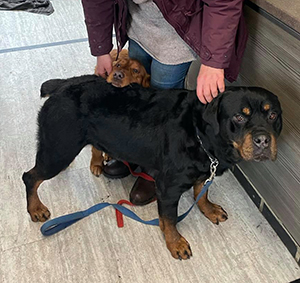 If you would like to see a short video of the boys, click here.
These two have always lived together, through no fault of their own, they find themselves in our care looking for that forever home.
Jolly is the spaniel, he is 5 years old and Kye is 7½. They are both super friendly boys, Jolly is ball mad and Kye just loves a fuss he is great with Jolly but apparantly doesn't like other dogs in his face. We should preferably like an experienced Rottweiler owner to take these two on. In any case, our vetting proceedure will be needed for suitability.
-==+==-
Click Here to return to the adoption page.
For more information on the process of adoption then please
click here
.