"The originals"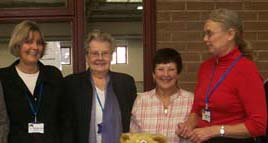 Left to right: Kim Cussans, Ann Evans, Joyce Clark, Linda Kendall and Gwen Bennett.
You can meet some more of our wonderful volunteers on the 'contact us' page
Rottweilers in Need receive a microchip scanner at Crufts on
Saturday 8th March 2008.Donated by Dog Theft Action.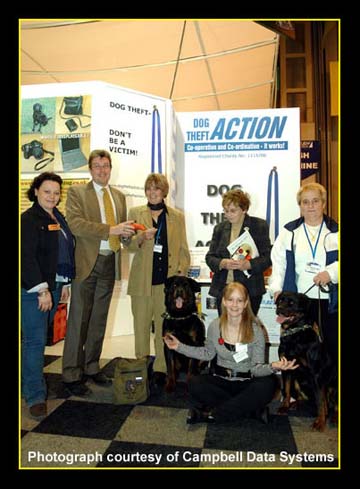 Left to right: Kate Sandys-Renton (PetID), Trevor Cooper (UK expert in dog law),
Ann Evans (Co-founder Rottweilers in Need), Mary Mcphail (Rottweiler breed liason officer),
Sue Lunt (Co-founder Rottweilers in Need), Nikki Powditch (DTA) with Morgan and Roxy,
two of Ann's Rottweilers representing the breed.
2016 Still at it!
Some of the group together at BRA 2016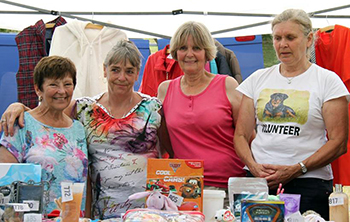 The Bristish Rottweiler Association Show 2016
(L to R )Linda Kendal, Kim Cussans, The Boss, And (again!) Gwen Bennett.
Not only do BRA allow our stall, they also donate a substantial amount to RIN
for which we are so very grateful.