Our Latest News

& Fundraising for 2020

Please scroll down to see all the current news and upcoming events.
Thank you's must go out for donations, many of whom slip through the net
and we don't get to thank you personally through this medium.
Your donations, no matter how they are presented and of whatever size,
are so very much appreciated. So forgive us if we didn't single you out,
but some of you we have managed to catch........

If you want to see the News page for 2013, 2014, 2015, 2016, 2017,2018 or last year
please scroll to the bottom of this page for the links to those pages.
For last months Doggie Lottery Results and how to play click here...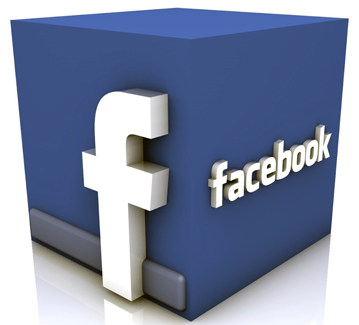 Click the logo to go to our Facebook pages, all run by our wonderful volunteers.
***+***
We want everybody to stay safe and keep your distance!
We hope you are managing to get out with your dogs.
Please - STAY SAFE - STAY WELL.......
Thank you seems a little inadequate at the moment
but we really do need to say Thank You Very much to
some folks.
Our gratitude has to go out to all the NHS folk and key workers, I would like to extend it to
folk like Sue, Tammany, Joyce and all the volunteers the country - even the world over - for still caring enough
to carry on working, sometimes in isolation, looking after animals of all types, but especially dogs!
The unseen like Jane Whittaker still caring enough to continue working the Doggy Lottery, and
there are loads of people slogging away, usually un-thanked and underappreciated.
If you can spare a couple of pounds to donate to one of the charities - please do so, there is a huge need
at this time. Have a go at the doggy lottery, who knows, you might even win a few quid?
but whatever you do: -
LOOK AFTER EACH OTHER AND STAY SAFE!!
We have received a donation from the Rottweiler Discussion group via Lorrain Day, of £114.
This was part of the proceeds from a Raffle for a break in a holiday cottage, our sympathy lies with the winner
who will be unable to claim the prize for a while at least!
***+***
We are also saying a very big thank you
to Eastern Counties Rottweilers.

A Large donation of over £2000 has been received for the care of our charges,
so to Keith Robinson and all the members
THANK YOU VERY MUCH!
And I do apologise for the earlier mix up, inadvertently I credited the donation to South West Rotts
I had an attack of the Gremlin Virus and I probably need isolating!!
***+***
That Jane Powell has been at it again!
Apparently, at her recent Birthday, she managed - by an undisclosed method/s -
to raise Over £1000!!!
So what does a RIN volunteer do with such a princely amount? She splits it between Rottweilers in need
and another of her favourite pastimes.
RIN became a happy and proud beneficiary of £504.
Thank you very much Jane, here's to the next Birthday!!!
***+***
The Great R I N Auction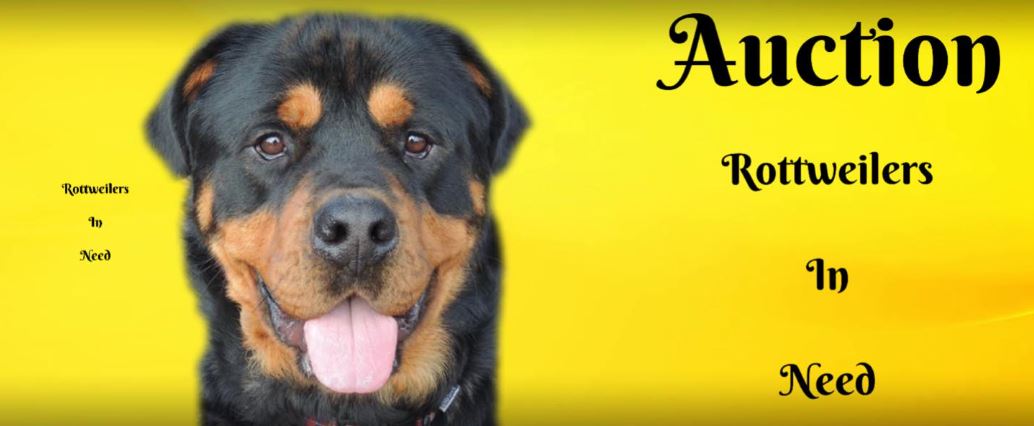 Our Lovely Sharon Davis has taken on the mantle of.......
"The Auction Queen"
We are always happy to take any items you feel we can auction
Just let us know and we will try to arrange pick up.
***+***
Jane Whittaker Runs a licenced, and therefore legal, lottery.
It's for the benefit of rescued dogs. It even has a video'd draw!
TRY PLAYING THE DOGGO LOTTERY!
It is April & the 4th Game of 2020 is here!
CAN WE DREAM OF A *£5000* PRIZE FUND?
WE CAN DO IT FOLKS!
Lets try for £5K, and lets keep nominating RIN and push a prize in RIN's direction,
so don't forget to mark it for RIN on your entry.
And the result for March 2020: The third draw of the year with a total prize of £3790...
The single winner of a third of the total take was ticket number 735, S. Newman, who won £1263.24
the other two thirds went to various dog rescues.
Such a huge amount of work in distribution for Jane.
The Named Kennel for April is:
"Many Tears"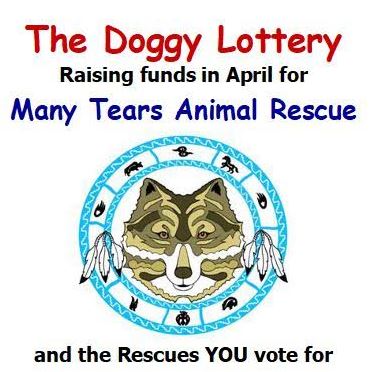 C'mon Let's try to get the fund over the £5000 for the next draw of 2020!
Buy an extra ticket knowing you have helped loads of dogs,
the Prize could be £1600+ - how's that for a bonus?
GO ON YOU KNOW YOU WANT TO!
You can watch the draw on facebook by CLICKING HERE.
What happens is a multiple of £2 is donated, and each £2 donation has a number allocated. At the end of the month
One number is randomly picked, the winning number will receive a third of the pot,
April 2018 for instance, one third went to Rottweilers in need and the remaining third split between the dog rescues that took
more than 20 votes cast by the players. Don't forget to add your vote when you pays yer money!
The main monthly rescues chosen will alternate between Caki Bravo in Bosnia
and the different UK rescues that supply help to Caki.
The idea is to give the less well represented rescues a chance,
an even better reason to buy a few more tickets.
Lets see if we can't get RIN up there again...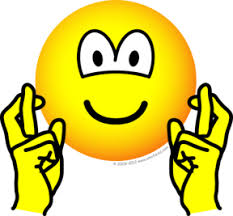 It is run solely on Facebook. (search for 'The doggy lottery' on Facebook)
SO, how do you get a piece of this action then?
THE PREFERRED METHOD IS
1: By online bank transfer to:
Rescue, Rehab & Rehome for Dogs.
Lloyds Bank
A/c: 15835268
Sort Code: 30 98 90
NO FEES are taken from your donation if you pay this way.
Alternatively;
2: Use PayPal and pay to rescuefordogs@btopenworld.com writing "for the dogs "
in the notes box please, so that it can be allocated correctly -you may add your prefered rescue.
3: As an over the counter payment in a Lloyds Bank branch using the details above.
4: By setting up a monthly standing order using the details above.
5: By cheque made out to Rescue, Rehab & Rehome for Dogs and posted to Jane Whittaker.

DON'T FORGET VOTE FOR RIN THIS MONTH when you buy your ticket, AND WE MIGHT EVEN GET A THIRD OF THE POT TOO!!
You can contact Jane with a PM on FB or use this email address
to let her know which is your chosen rescue or for her postal address;
CLICK HERE FOR JANE'S EMAIL
*WINNERS WILL BE CONTACTED USING THEIR CHOSEN PAYMENT METHOD*
Well, I'm off to do a regular payment, I might get a third of the pot
to buy something nice with or even donate it!
We, the Dogs AND the Gulls Thank you for a Good Job Jane!
***+***
.-=*=-.
Stickies.
The items here are on-going fundraisers that keep bringing in funds
and we do want to say: "Thank You Very Much"!




Don't forget to visit our facebook page!




(just click here)



Thank you for all the donations for our draws and tombolas.
Please keep them coming, it keeps our stand supplied ewe know. We can take them from you at shows too!


Got something for the sticky patch?

let us know, you could even have an advert here

(for the correct bribe that is!!)

Two Pubs is Oswestry have boxes for donations to RIN on the bar, so if you fancy a quick pint while you are donating, drop in at the Fox on church Street, or the Butcher's Arm's on Willow street. Food available too!



Click here to return to page top

To see Last years News page please click here.
To the News page for 2018 please click here.
To the News page for 2017 please click here.
To see 2016 News page please click here.
To see the News page for 2015 please click here.
To see the 2014 News page please click here.
To see News Page for 2013 please click here.